How does that work
General Information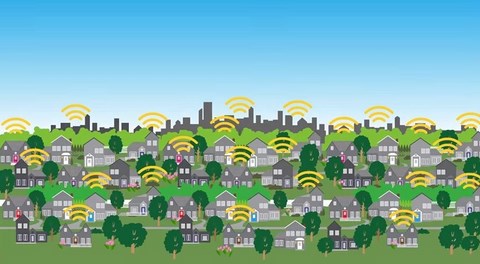 Hotspot Service Costarei
Summer 2017 welcome!.

If you are already an individual Hotspot Costarei you can continue to use our services by renewing your subscription; We have extended our network with more areas!
If you haven't tried our network please do so right away, then attivandoti!

Enjoy the Web with HotspotCostarei!!
Attention!

CHECK FOR THE PRESENCE OF THE SIGNAL IN THE AREA OF INTEREST BEFORE BUYING THE CONNECTION CARD. CHARdS PURCHASED AND USED ARE NON-REFUNDABLE. TACITLY ACCEPTED BY THE CUSTOMER WHEN PURCHASING THE SERVICE CONDITIONS CONTAINED IN THE DOCUMENT "TERM OF SERVICE"
At the following link you will find a map with points of broadcast wifi, active (purple)and in near future activation (green). If you view from your balcony one of the points, you'll sure cover, bearing in mind that the city of Costarei is not flat but hilly .
Term of Service
1-terms and conditions

This document governs the relationship between customer and regulates the Hotspot Costarei provision of services and equipment. For ns. Services, as described in section 2, the customer takes vision and agree to the terms and conditions set forth herein. Your use of the services is restricted to adults. Costarei Hotspot HotSpot Costarei may monitor your use of the service by client for the sole purpose of verifying compliance with the terms of this document and respecting all the requirements for Privacy compliance. Misuse of the internet by the customer service exposes him to report to the competent authorities as per existing normaitva.

2 – our services and methods of use
Internet connectivity service provided from Costarei Hotspot using Wi-Fi (802.11 b/g) without the need for additional installations by customer. It is enough to have a device (Notebook, PDA, ...) with integrated Wi-Fi technology. In every area covered by our signal is possible, simply by switching on a client device with Wi-Fi, free access to our Captive Portal by launching your Internet Browser (internet Explorer, Mozilla Firefox) and entering login credentials on the back of the card purchased. Duration and validity of the logon credentials are specified on the connection card. Details of all cards are available on www.hotspotcostarei.it and on the captive portal freely available within areas served by our wifi signal. HotSpot Costarei ensures that the service will have these characteristics except issues that are not directly attributable to our own infrastructure and for reasons beyond our control. For any suggestions, requests or proposals is available at the address: info@hotspotcostarei.it

3 – purchase and activation
Purchasing connection card occurs in authorized outlets from Costarei Hotspot or via online purchase via credit card or Paypal; at the time of purchase you are tacitly accepted this document "Terms Of Service". At the same time as the purchase may be required to provide proof of identity under DM 16.08.2005. Length of service, since the first connection, will amount to what is reported in the card itself.

4 – Availability of our services
In accordance with resolution AGCOM 183/03/CONS we inform you that the services are provided through the use of radio frequencies in shared bandwidth (Hiperlan 802.11 h and Wi-Fi 802.11 b/g/n) and so the service can be subject to radio interference. Devices used from Costarei Hotspot and control system used allows in case of radio interference to intervene automatically quickly restoring momentary malfunctions.

5 – characteristics of our services
HotSpot Costarei makes no warranty of minimum bandwidth of the connection. The maximum attainable bandwidth from Wi-Fi technology (802.11 g Protocol) is 54 Mb/s (32 Mb/s throughput) and will still be limited in download and upload in order to ensure an adequate service and commensurate with network congestion by applying the appropriate Quality of Service (QoS) policies for each customer. HotSpot Costarei also reserves the right to limit peer to peer traffic based on network congestion. In cases of scheduled outage for maintenance or servicing Hotspot Costarei undertakes to:
• possibly maintenance and/or upgrades on the network between 1:00 and 6:00;
• notify the customer in advance via wwwhotspotcostarei.it and the captive portal;
• minimize the moments of trouble.


6 – Service and connection issues resolutions
Support service is available for issues related to access to our wireless network by calling 070999999 from 9.00 to 10.30 and from 17.00 to 18.30 on weekdays (call costs that vary with different phone operators), or by sending an email to info@hotspotcostarei.it. You can also check out our help desk available on hotspotcostarei.it and on our captive portal. For issues related to pc configurations, lan or other reasons not directly related to the operation of our network, you'll be charged to the customer the cost of intervention (15, drove up/h minimum billable minutes). The received signal strength depends on the client device with which you connect to the network; We do not provide guidance on the minimum or maximum distances by our equipment. Costareiè Hotspot wireless coverage addressed to Outdoor WiFi service and there is no guarantee then the penetration of radio signal inside buildings. The customer will see before buying the quality of radio signal and locate the area with better coverage. Reimbursable only problems with length greater than 12:00 am that occur in such a way as not to allow the use of the service from any point of the network. The refund will be made through a connection of up to .25 cutting card worth the buy. Will be considered, for the purposes of counting the disservice, when this is reported to our help desk.

7 – content and responsibilities
The customer is responsible for their own actions. HotSpot Costarei declines all responsibility for matters not directly subject to our control, namely:
possible access to areas unsafe internet or can be a source of virus or damage to your equipment or data;
content and reliability of the information or software to which the customer accesses or makes available through our services;
Please note that the customer is identified at the time of purchase of the connection card rules and takes responsibility for all the information and materials you submit or make available through our. Services.

HotSpot Costarei does not control or endorse the information or software to which you can access by using our services. It is the customer's responsibility to protect your PC. Using internet services Hotspot Costarei recommends using dedicated antivirus and keep it updated.

8 – limitation of liability.
The responsibility is limited to the following contract Hotspot Costarei herein, therefore excluded for anything not specifically mentioned.

9 – Privacy and communications
We apply the rules in force for the protection of privacy.

10 – assignment of rights
The rights and obligations arising from this document may be assigned to any third party; in this case the customer's rights and obligations will remain unaffected. The customer may not transfer the service to any third party and will be directly responsible in case of loss or undue cession of login credentials.

11 – place of jurisdiction
The place of jurisdiction for all disputes is the Court of Brescia.